Toysburg Forum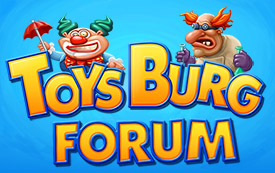 Join the official Toysburg forums to show off your creativity and for up-to-date news!

Toysburg

Toysburg brings classic quest adventure games in a sandbox environment where you can let your imagination go nuts!


AVP: Evolution

ALIEN VS. PREDATOR: EVOLUTION brings together two of sci-fi/horror's most iconic characters in a 3rd person combat title


Predators

Play as the fearsome Predator in this officially licensed game based on Robert Rodriguez's new sci-fi, action thriller film, PREDATORS™.

Copyright © Angry Mob Games. All rights reserved.